It takes time and effort to find the perfect home to buy, then you need to convince the seller to choose your offer over others they may have received. In a situation where multiple offers have been made at the same time you will need to make sure that your offer will stand out over the other offers. You will need to craft an effective offer that will catch the attention of the seller. Here are a few tips that may help you craft an offer that will stand out against the others.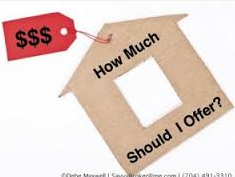 Make the Offer Close to the Asking Price
With most sellers, the first thing they will look at when they receive an offer is the price you are offering to pay. You might feel that the seller is asking too much for the home and your agent may advise you to offer a lower price. If there are multiple offers then you may feel that you need to offer a higher price than what is being requested. Keeping in mind your real estate agent's advice, a seller will be more inclined to accept an offer if it's close to the asking price. If your offer is too low they may decline it without looking at the other merits of your offer.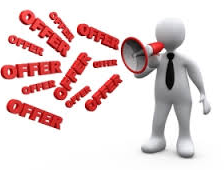 Request a Quick Closing
In preparing your offer one of the factors that you have control of is the requested closing date. Most sellers generally want to close quickly, but this is not always the case. Every market is different, but contingent on mortgage approval, the general rule is to offer a closing date of 21 to 28 days. Work with your real estate agent and Mortgage Company to determine when a reasonable closing date is. When offering a quick closing date, this shows that you are a motivated buyer to the seller.
Choosing a Shorter Option Period
In a sales contract you have an option period that allows the buyer to back out of the deal for any reason. This time is generally used to get third party reports, such as the property inspection report completed. Offering a shorter option period may be preferred by sellers, because the buyer is generally locked into the contract contingent on mortgage approval.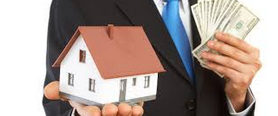 Make a Higher Non-Refundable good Faith Amount
When making an offer you give a good faith, or earnest money deposit. The amount of the deposit is disclosed in the contract and is typically given when the offer is accepted. This is the money you may lose if you do not follow through on the terms of the contract. By offering higher good faith or earnest money, this shows to the seller that you are serious about buying the home.
When a seller is reviewing an offer there are many factors they will be considering. While the entire offer is reviewed fully, these factors are given significant consideration when a seller is reviewing an offer.
If you are thinking of selling your home or possibly buying a new home contact me, Debbie Robinson, KW Lanier Partners, Northeast Georgia's real estate expert, at 678-665-5755.
Thinking about selling your home? Ask for a FREE Home Evaluation.